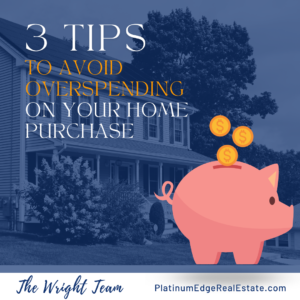 Buying a home is a major financial decision—so it's not surprising that overspending is one of the top homebuyer regrets.
Avoid this common mistake with these 3 tips:
💸Get preapproved for a mortgage. Complete the process before you begin your search so you know what's within reach.
💸Shop around for a lender. Getting a few different rate quotes can save you thousands over the long run.
💸Think through your budget. Be sure to consider maintenance and repair costs in addition to your mortgage payment, taxes, and insurance.
Check out our latest blog post to learn how to steer clear of other common homebuyer regrets!
Ed & Julie Wright
🪧 #TheWrightTeam
📲 949.770.9888
 DRE#00767891/01258209
#TheWrightTeam #TheWrightHome #realestate #realestateagent #homebuyertips #homebuyerregrets #homebuyermistakes #buyeragent #findingdreamhomes